Volkswagen ends
Volkswagen lost its market leadership in Turkey.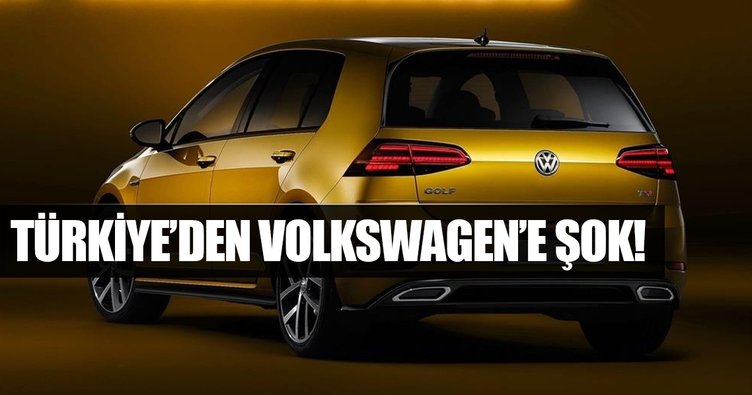 Volkswagen has lost its market leadership in Turkey
The automobile market in Turkey for 4 years of German car company Volkswagens sales fell 15 percent, which holds its leadership.
The automotive market, which had contracted by 2 percent in 8 months of this year sales targets to meet, interest-free loan, discount or Payment deferral of campaigns such as faces competition from brands offering.

BEST-SELLING BRAND RENAULT

Automotive distributors Association (odd) according to; in the 8 months 2017nin cars and light commercial vehicles Renault was the best-selling brand in the collection of 493 76 thousand units. The brand, raised its sales by 5 percent compared to the same period last year.The automakers sales were up 4 percent at Renault, which protects the top of the ladder and 451e with an increase of 67 thousand, 9 thousand light commercial vehicles sold rising 14 percent and 42.

IN THE SECOND PLACE, THERES FIAT

During this period, a 15 percent increase in the total market with sales of 69 to 92 thousand cars and light commercial vehicles, Fiat was the second. Fiats sales 381ini 37 thousand cars, light commercial vehicles 711ini 31 thousand created.

15LIK PERCENT DECLINE IN SALES, VOLKSWAGEN

The best-selling cars and light commercial vehicles in Turkey since 2013, the brand fell to third place with 530 thousand pieces 67 which has the title of Volkswagen. The brands sales in January-August decreased 15 percent
compared to the same period of last year 2017de.

THEY DONT DO PRODUCTION IN TURKEY

All of Volkswagens sales of imported cars that are not manufactured in Turkey, losing the title Sunday in a rise in the exchange rate was effective to increase the prices of imported vehicles.

FORD 4. In order

Ford the total market in January-August was fourth with 393 64 2017de thousand sales. During this period, the best-selling brand in the light commercial vehicle market thousand units, which is 39 222 Ford, selling 171 thousand cars 25 THE MOST WIDELY SOLD BRANDS RANKING
Hyundai is the most widely sold brands ranking (31 556 thousand), Dacia (28 736 thousand), Opel (26 719 thousand), Toyota (25 358 thousand), Peugeot (22 817 thousand) and Mercedes-Benz (616 20 thousand), with continued.Fiat car model sold most in this period the Aegean 759 25 thousand units, while light commercial vehicle Ford courier 833 thousand units sold in the market a maximum of 16.

ODD, according to data from January-August 2017de tell Turkiyedeen selling 20 brand: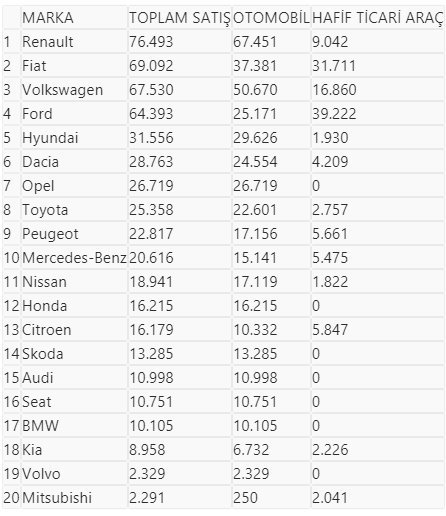 January-August Turkeys most widely sold 2017de
Car model 20 is as follows: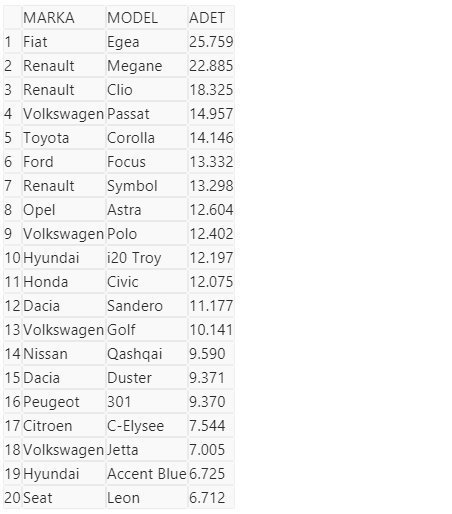 January-August 2017de
The model light commercial vehicle in Turkey, Car model 20 is as follows: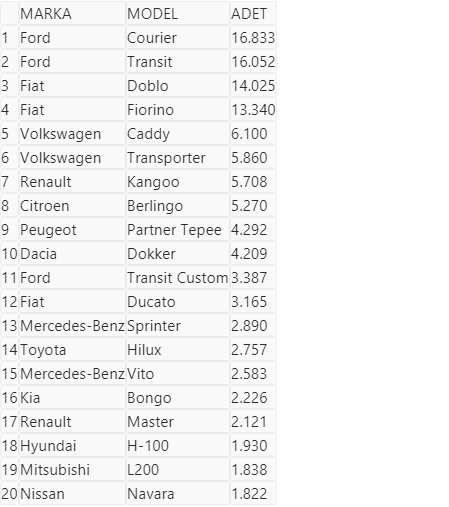 http://www.sabah.com.tr/otomobil/2017/09/10/volkswagen-turkiye-piyasasindaki-liderligini-kaybetti